Student Outcomes
Create digital experience design to connect physical and virtual spaces with emerging technologies
The essence of this project is the reimagining of overlooked narratives and historical tales from the Texas State community, brought to life through Augmented Reality (AR). By weaving digital placemaking into the fabric of the campus, this initiative not only enriches the university community's experience, but also forges deeper, more meaningful connections between its members and the campus itself.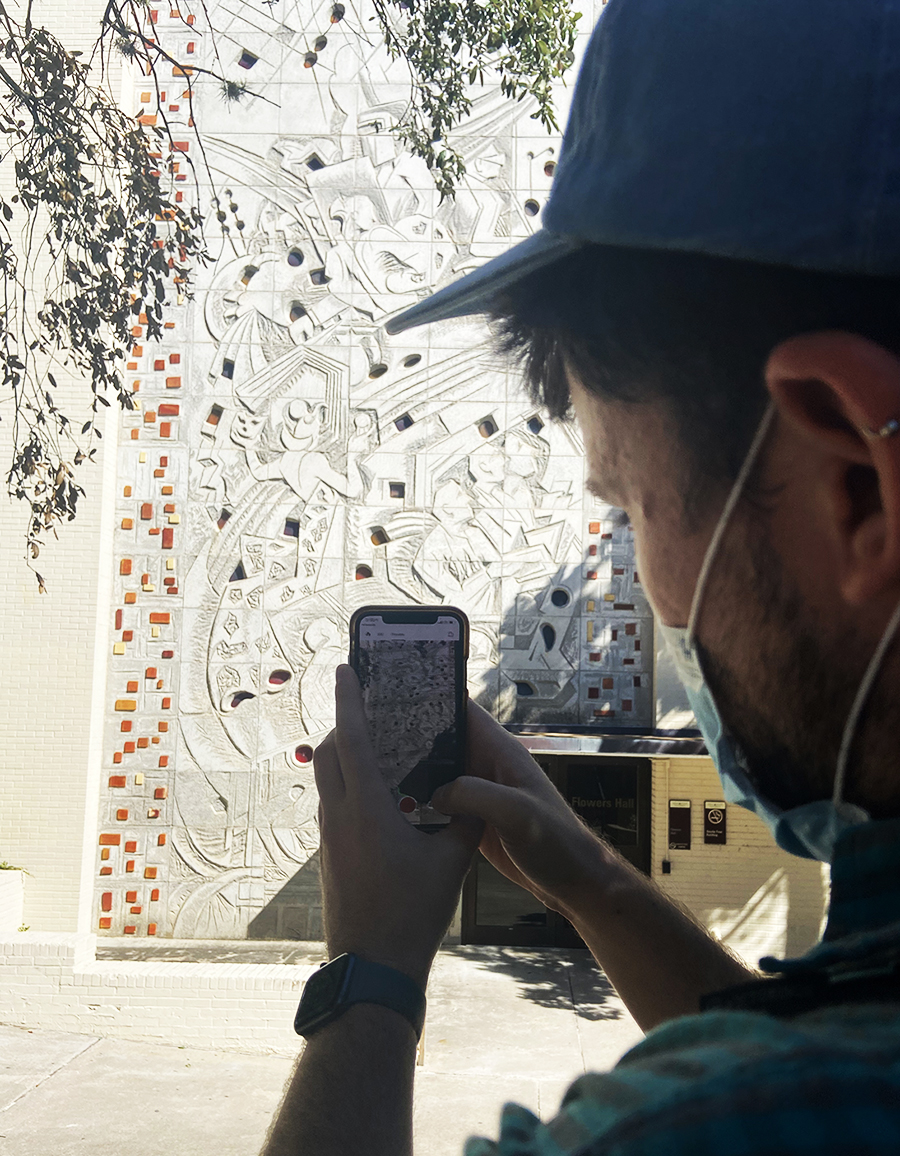 ---
Digital Experience
with VR
In the today's digital experience design, user interactions extend beyond the confines of technological screens. Users now expect a seamless transition between physical and digital spaces, one that upholds the continuity of brand, product, or service experiences.

Drawing inspiration from your proposal, this project challenges you to conceive another digital experience for goal-oriented behaviors. Your concept should be imbued with thoughtful consideration of the human context, strive for meaningful innovation, aim for a positive impact, push the boundaries of interaction design and serve as an inspiration for others. By utilizing the emerging technologies we discussed in class, you have the opportunity to create a new digital experience or completely transform an existing one.


VR Video
Exhibition Video