Student Outcomes
Create digital experience design to connect physical and virtual spaces with emerging technologies
This project is to reimagine forgotten histories and stories of the Texas State community through Augmented Reality (AR). This digital placemaking project adds real value and fosters a deeper relationship between the university community members and the campus in a meaningful way.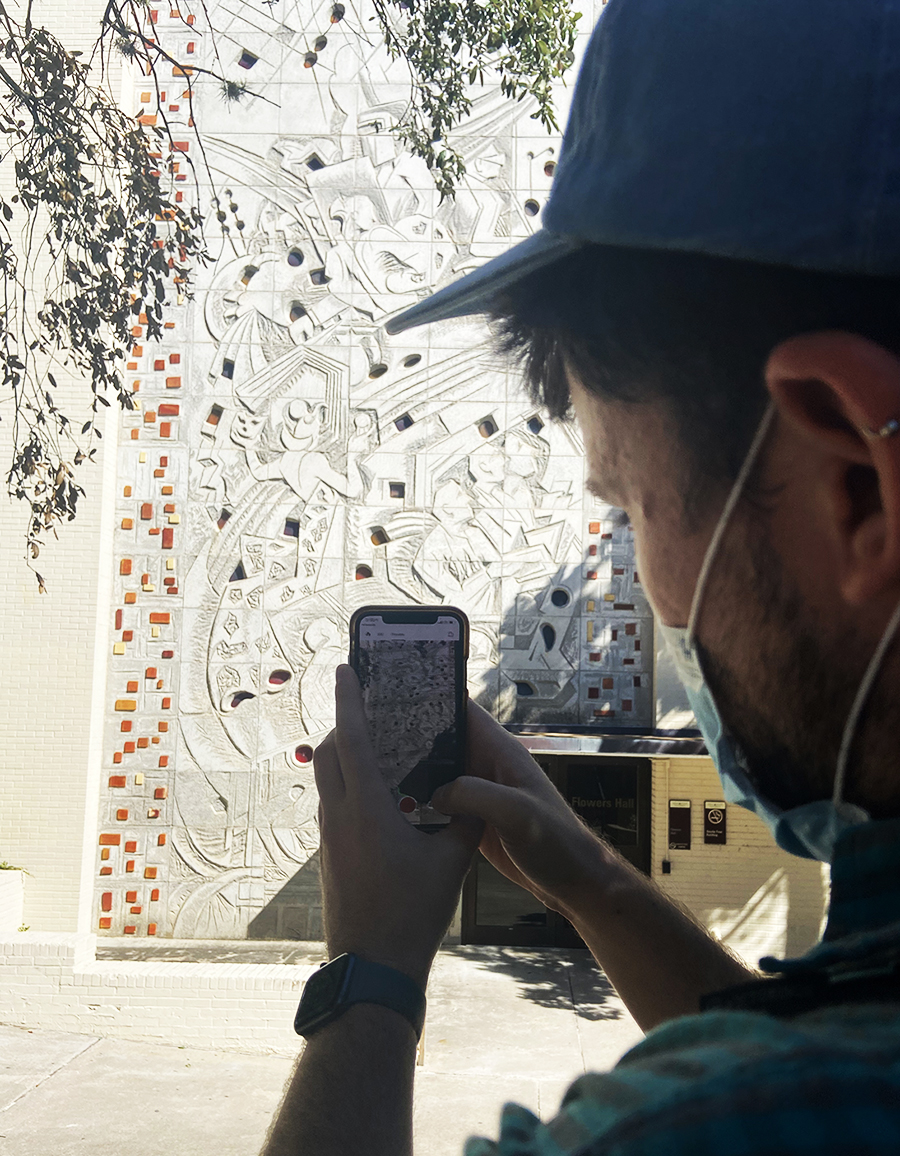 ---
Digital Experience
with VR
Today's digital experience design includes what users do before and after their interactions with technological screens. Users expect transitions between physical and digital spaces to be seamless and to keep the continuity of the brand, product, or service experience.

Based on your proposal, design another digital experience for goal-oriented behaviors. The concept should thoughtfully consider the human context, meaningful innovation, positive impact, the advancement of interaction design, and inspire new thinking for others. By utilizing the emerging technologies we discussed in class, you may create a new digital experience or completely recreate an existing one.


VR Video
Exhibition Video